Eau Claire Chamber Hosted First Ever Meet and Mingle for New UW-Eau Claire Faculty
With new faculty members joining the University of Wisconsin-Eau Claire (U.W.E.C.) this upcoming academic year of 2022, the Explore Eau Claire program decided to welcome the faculty with their very first Meet and Mingle event. This event allowed the new faculty to meet each other, U.W.E.C. staff, and community leaders. After talking to the new faculty members and asking why they decided to move to Eau Claire, we were able to get excellent insight on why they chose the university and the Eau Claire area.
Each new faculty member decided to move to Eau Claire for a different reason. Some moved here for career opportunities in their area of study. UW-Eau Claire does do its best to allow faculty members to develop relationships within the Eau Claire community and give professors a chance to access resources to help them continue their research.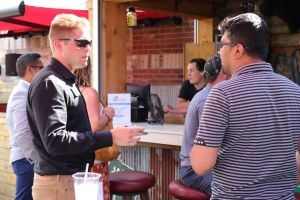 One of the new faculty members Md Iftekhar Alam shared,
"Communication and

relationships between the community and the university which is very inviting."
Another reason some of the new faculty members decided to move to Eau Claire was because they were starting a new chapter in their lives. Some faculty members were starting families and getting ready to have children within the next few years. They saw Eau Claire as a welcoming place for new families and a great place for children to grow up. The Eau Claire Chamber of Commerce and the human resources (H.R.) team at UW-Eau Claire found that the surrounding community of Eau Claire plays a big role in attracting new faculty members to the university.
One of the new faculty members stated,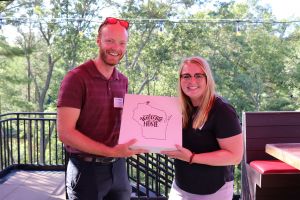 "I moved here about a week ago with my family and have been so impressed with how genuinely warm and welcoming everyone has been. I'm excited to start exploring Eau Claire, especially all the trails, parks, and green spaces."
The H.R. team of UW-Eau Claire was also very thankful the Explore Eau Claire program put on this event as well. One of the goals the UW-Eau Claire community strives for is helping newcomers get settled in the area as easily as possible and making sure they are welcomed to the area, because they know that moving to a new area can be stressful.
UW-Eau Claire's Chancellor James C. Schmit stated,
"We hope to attract the best and

brightest to become a part of the Blugold family."
At the end of the Meet and Mingle event, all the new faculty members, and the UW-Eau Claire H.R. team felt they really had a chance to meet each other and are ready to work together this upcoming academic year. Members of the Explore Eau Claire program asked what everyone thought about this new event. Both the new faculty and the H.R. team said it was a great experience and hope this event and similar ones will happen in the future. The Eau Claire Chamber will do it's best to continue to host these events and expand the idea to other companies who are getting ready to welcome new employees to the Eau Claire area.
New faculty member Karen Potter said,
"It is a pleasure to meet new people in Eau Claire. I'm looking forward to starting the academic year here!"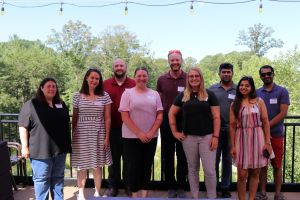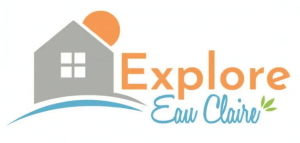 Through the new "Explore Eau Claire" program, a personal concierge acts as a connection to your job candidates and new hires as they make the choice to call Eau Claire home and begin the process of relocation. The Explore Eau Claire program offers community tours, a settle-in service, partner career support, and a welcome box. All services will be available to Chamber Investors in September 2022.