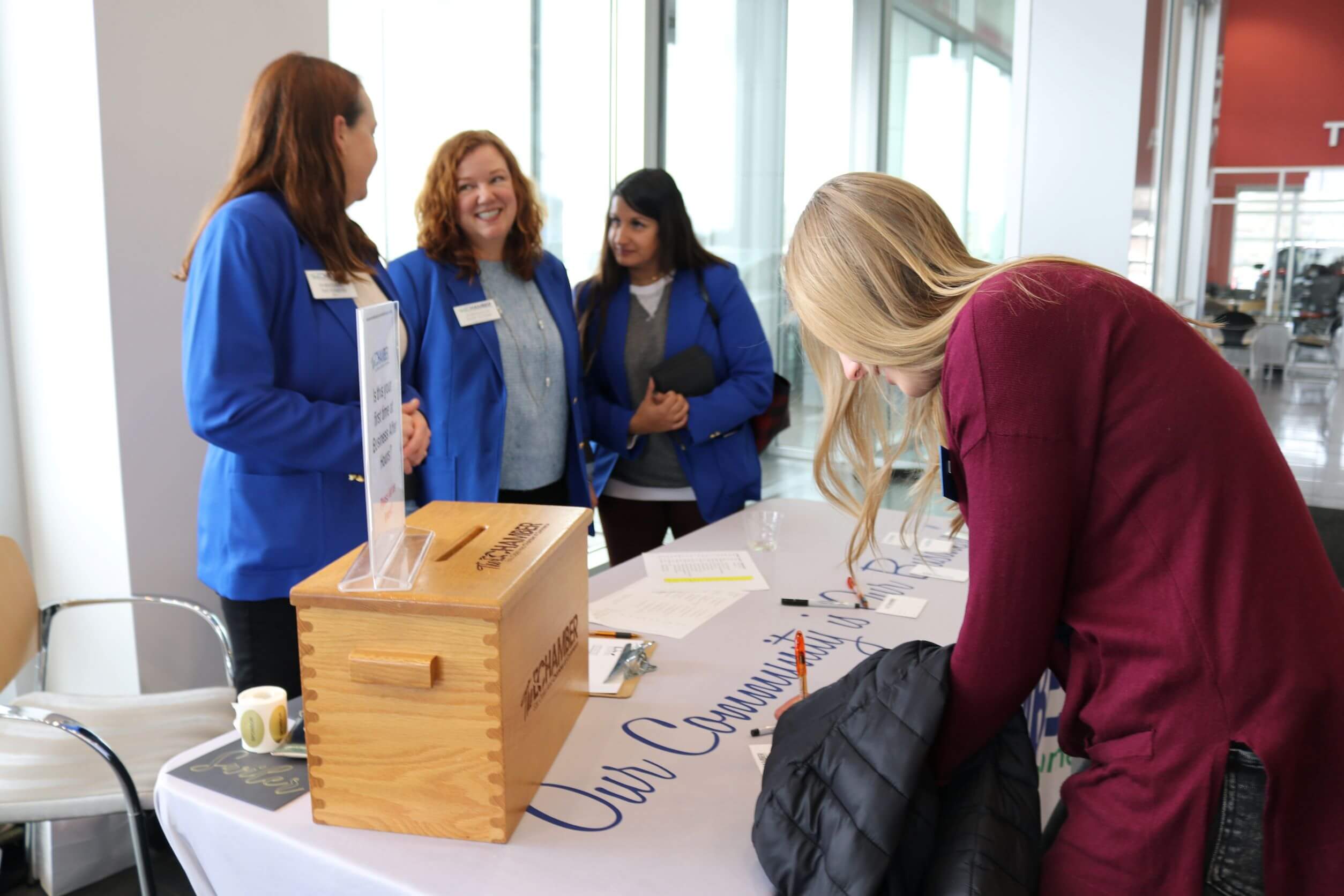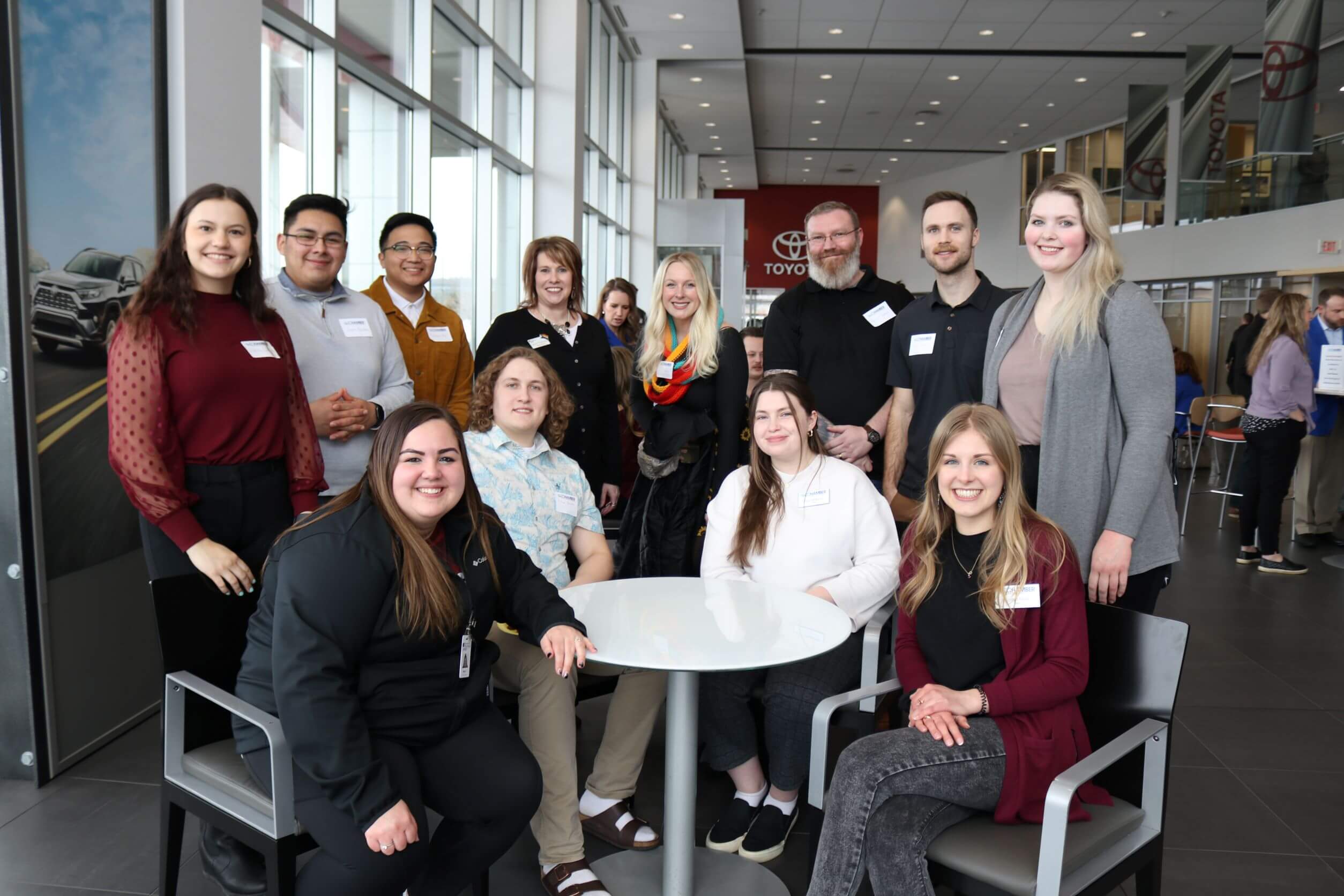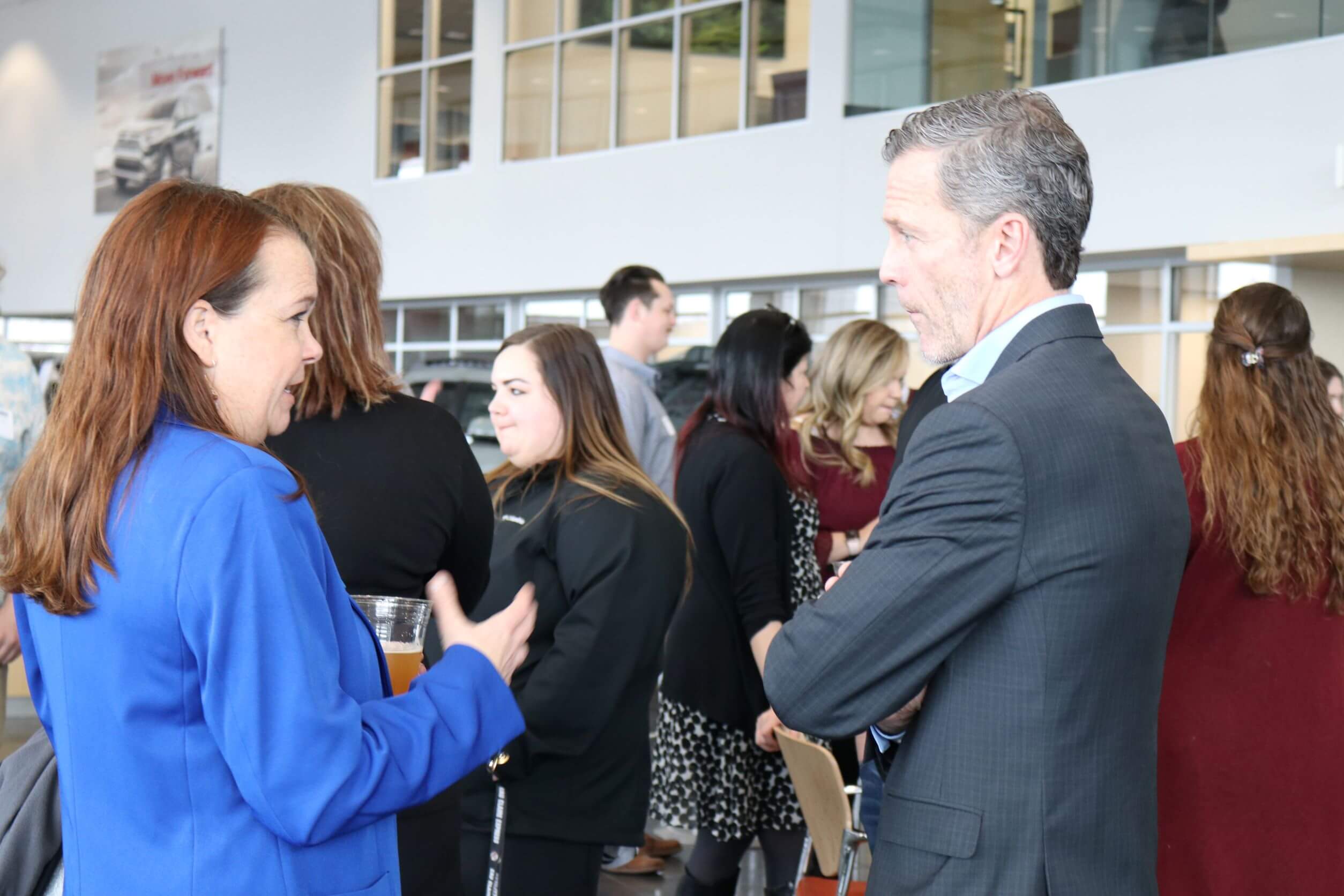 Is your business or organization interested in sponsoring a Business After Hours in 2023?  If so, please submit your application to be a host sponsor.  This is an ideal opportunity to promote your business to 100+ Chamber investor business professionals who attend this event on a consistent basis.
EXCITING NEW CHANGES COMING IN 2023!
The Chamber is pleased to share some new and exciting changes to Business After Hours!
Starting in February of 2023, Business After Hours will be held on a bimonthly (every other month) basis.  The following dates will be available to host this event:
February 13, 2023
April 10, 2023
June 12, 2023
August 14, 2023
October 9, 2023
December 11, 2023
- The event will continue to take place from 4:30 - 6:00 p.m. on the second Monday of the month it is held in.
- There will be no cost to attend Business After Hours.  You heard it right, no cost to attend.  Any unused Business After Hours passes will be credited back to the individual or organization that purchased them.
- Each Business After Hours event will have a host sponsor and up to three additional co-sponsors.  The host sponsor will pay a $600 sponsorship fee to partner with the Chamber.  The fee may be divided between the host sponsor and the co-sponsors.
Other Hosting Guidelines to Know
Host sponsors and co-sponsors must be Chamber investors that are in good standing (membership dues invoices must be no more than 30 days past due).
The $600 sponsorship fee paid to the Chamber includes digital marketing and promotion of the event on the Chamber's website and social media platforms as well as by mass email to Chamber investors.
Participating sponsors will be responsible for the food and beverages (both alcoholic and non-alcoholic) that will be served at the event.  Average cost for food and beverages is $1,200 - $1,600 or about $400 per sponsor if split between 3-4 sponsors.
The host venue must be able to accommodate 100 people, the typical average attendance of this event.
If the host venue does not have a liquor license, special licensing is required by the City of Eau Claire. The host sponsor must also partner with a qualified non-profit organization or a caterer with an approved mobile license.  The special licensing application must be made at least three months prior to the hosting date.
The host sponsors will each provide a minimum of four door prizes, each with a value of at least $60.
Chamber staff and Ambassadors will handle registration and attendee sign-in as well as emcee the program portion of the event.
Selection Process
The selection process will remain the same.  A drawing will be held to select the (6) host sponsors.  Chamber investor businesses that have not hosted a Business After Hours in the past year will be given the opportunity to be drawn first.  The host venue will require approval from the Chamber once it is determined.  

To Sponsor
Please complete the online application form by Friday, November 11, 2022.  The Chamber Ambassadors will conduct a drawing to determine the 2023 sponsors.  Selected businesses will be contacted to confirm sponsorship by Friday, November 18, 2022.