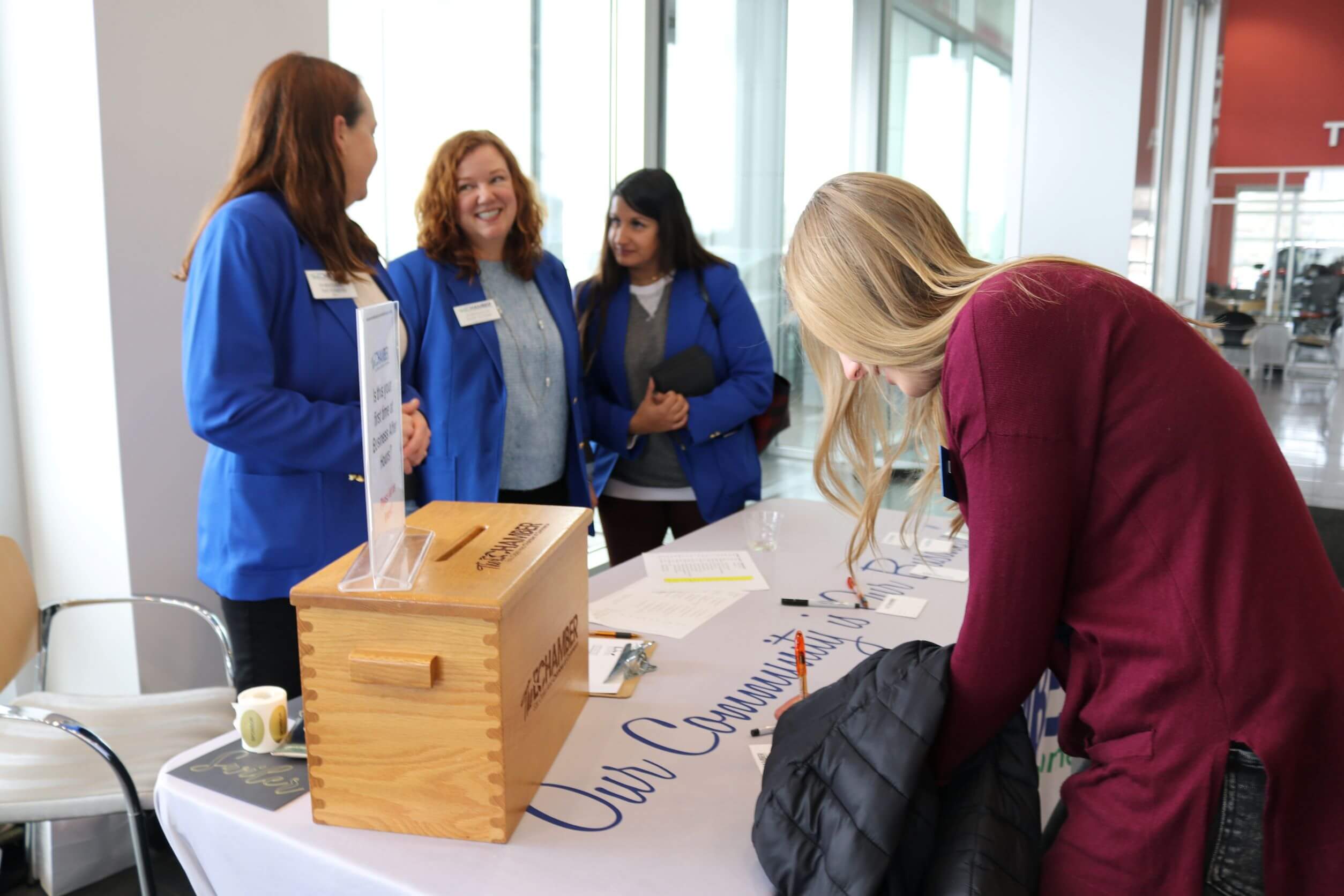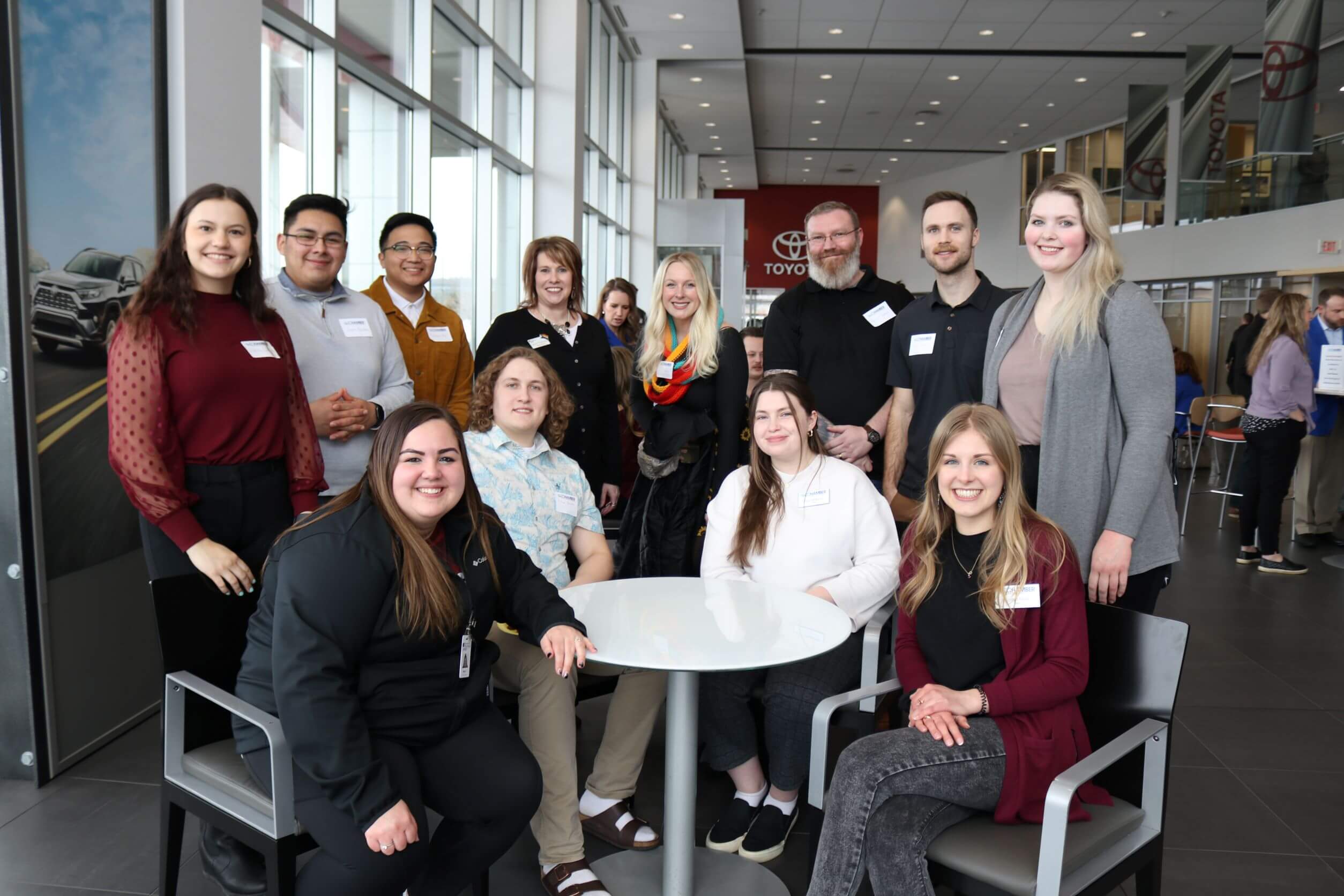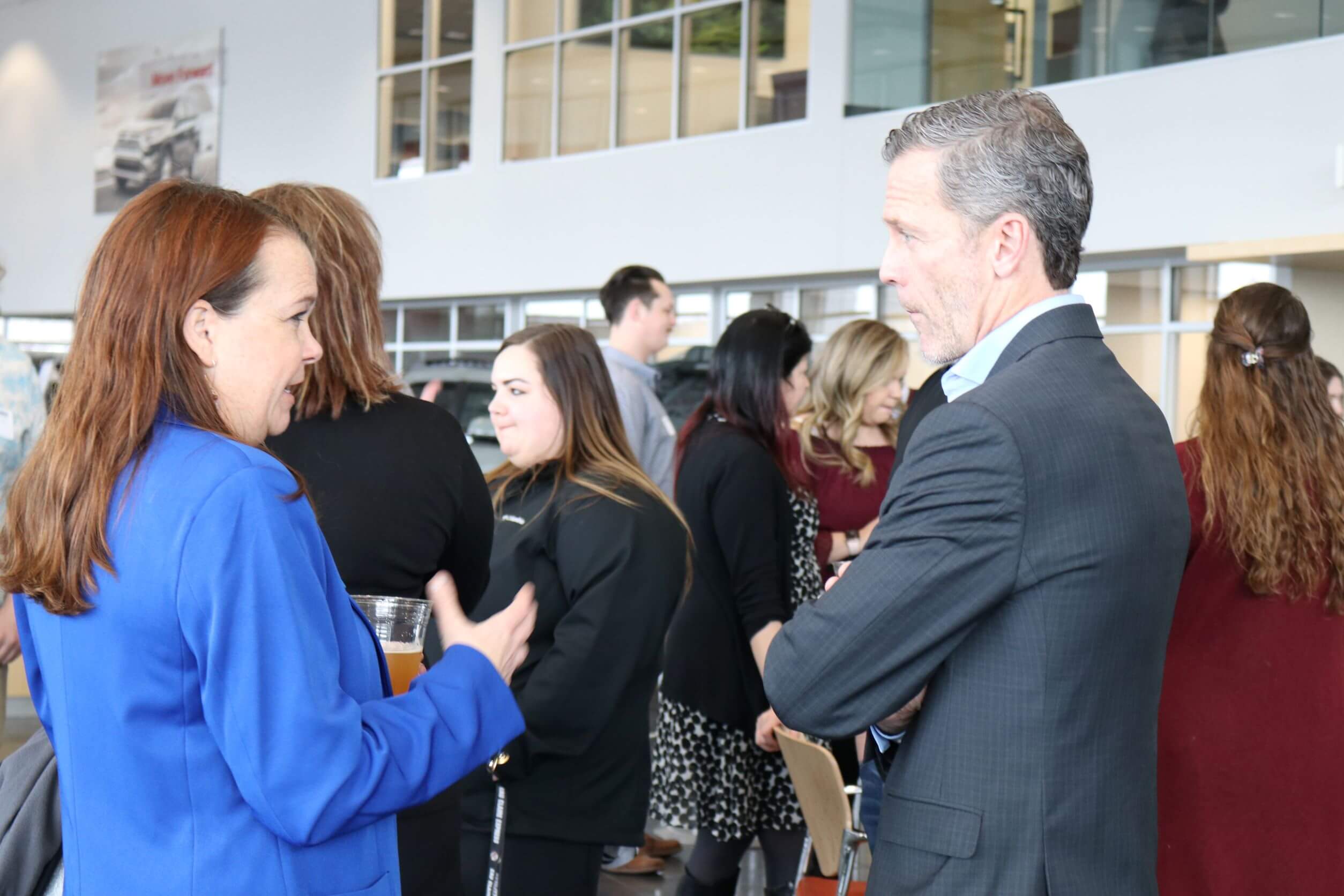 Business After Hours is a bi-monthly Chamber networking event that provides a great opportunity for you and your employees to make those important business connections in an informal, relaxed setting.  Each Business After Hours is held at a different host venue.
There is no cost to attend Business After Hours and registration is not required.  Food and beverages will be available at each host venue.
2023 Business After Hours Dates and Locations
February 13, 2023 - Westgate Sportsman's Club - Host Sponsor: Knight Barry Title, Co-Sponsors: Eau Claire Express Baseball, Westgate Sportsman's Club
April 10, 2023 - City Eats at the Metropolis Resort - Host Sponsor: City Eats, Co-Sponsors: Action City, Chaos Waterpark, Metropolis Resort
June 12, 2023 - Infinity Beverages Winery & Distillery - Host Sponsor: Bauman Associates, Ltd., Co-Sponsors: Baird - Farley Forster Herbenson Group, Hy-Vee and Venue Sponsor, Infinity Beverages Winery & Distillery
August 14, 2023 - Residence Inn by Marriot Eau Claire - Host Sponsor: Residence Inn by Marriott Eau Claire, Co-Sponsors: Hoeft Builders, Visit Eau Claire
October 9, 2023 - River Prairie Wealth Partners - Host Sponsor: River Prairie Wealth Partners, Co-Sponsors: 44 North, The Insurance Center, Market & Johnson, Inc.
December 11, 2023 - The Florian Gardens Conference Center - Host Sponsor: Nohre & Company, Co-Sponsors: Northwestern Bank, Spectrum Insurance, The Florian Gardens Conference Center
How to Become a Business After Hours Sponsor
Businesses interested in hosting a Business After Hours in 2024 must apply via the Chamber website.  Information on how to apply will be sent to all Chamber investors in the fall of 2023.  A drawing will then be held to determine the 2024 sponsors.  Selected businesses will then choose their co-sponsors and host venue.
Other Hosting Guidelines to Know
Host sponsors and co-sponsors must be Chamber investors that are in good standing (membership dues invoices must be no more than 30 days past due).
The $600 sponsorship fee paid to the Chamber includes digital marketing and promotion of the event on the Chamber's website and social media platforms as well as by mass email to Chamber investors.
Participating sponsors will be responsible for the food and beverages (both alcoholic and non-alcoholic) that will be served at the event.  Average cost for food and beverages is $1,200 - $1,600 or about $400 per sponsor if split between 3-4 sponsors.
The host venue must be able to accommodate 100 people, the typical average attendance of this event.
If the host venue does not have a liquor license, special licensing is required by the City of Eau Claire. The host sponsor must also partner with a qualified non-profit organization or a caterer with an approved mobile license.  The special licensing application must be made at least three months prior to the hosting date.
The host sponsors will each provide a minimum of four door prizes, each with a value of at least $60.
Chamber staff and Ambassadors will handle registration and attendee sign-in as well as emcee the program portion of the event.
Questions?  Please contact Vice President Investor Engagement, Kaylynn Winegar.