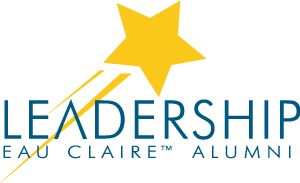 What It Is All About
Leadership Eau Claire Alumni was established to provide opportunities for participants, that have successfully completed the Leadership Eau Claire Program, to put into action the knowledge and skills acquired from the program. The Alumni serves to:
Create a positive impact in the community through quality leadership.

Expand your leadership skillset and knowledge by accessing educational programs and hearing from influential speakers about pressing matters.

Give back to the community, especially through providing scholarships for Leadership Eau Claire and Youth Leadership Eau Claire.

Create lasting bonds with fellow members, while giving back to the community together.

Establish meaningful professional networks while creating new friendships with classmates and peers.
Reconnect with old classmates and strengthen those relationships.
Leadership Alumni Four Key Goals:
Organized Actions In Service
Looking for more ways to get involved?
Volunteering in the Eau Claire Area is a great way for LEC Alumni to give back to their community. Whether you are looking for an opportunity to help with a local event, support a cause that is close to your heart, or just have some extra time on your hands, volunteering can be a rewarding experience. Not only will you be making an impact in the community, but you will also be able to connect with other alumni and learn more about the Eau Claire Area. With so many different volunteer opportunities available, there is sure to be something that fits your interests and schedule. So don't wait any longer - start giving back today!
Donate:
If you or your company would like to donate to the Eau Claire Chamber Educational Foundation (501c3) please click here.