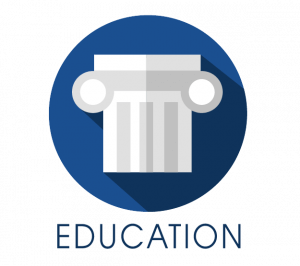 Our chamber's focus on education continues to develop, educate, and inspire leaders in the Eau Claire area. Programs within our Education core pillar provide impactful opportunities to build relationships, learn instrumental skills, and better our community all at the same time.
Our Chamber Educational Foundation
The Eau Claire Chamber Educational Foundation is a non-profit 501(c)(3) organization whose goal is to provide a vehicle for investors to contribute charitable support to our educational programs and projects.
Educational Foundation Programming 
Youth Leadership Eau Claire 
Youth Leadership Eau Claire (YLEC) offers a unique opportunity to engage in our community & develop leadership skills. This nine-month program is specifically for high school juniors from area school districts. Students who participate gain a vast knowledge of Eau Claire, see career paths firsthand, and learn impactful lessons each day of the program.

Leadership Eau Claire

™ 


Leadership Eau Claire™ (LEC) combines leadership skill building with community education. During the nine-month program, participants get a bird's-eye view of the issues facing the community, begin developing the leadership skills necessary to assume leadership roles, and are exposed to involvement opportunities in the community. Leadership Eau Claire™ is a highly valuable program because it provides a catalyst for community vision and change – it builds a better tomorrow for all of us.
Young Professionals of the Chippewa Valley
The Young Professionals of Chippewa Valley is a personal and professional development program of the Eau Claire Area Chamber of Commerce in partnership with the Chippewa Falls Chamber of Commerce that encourages anyone living in the Chippewa Valley between the ages of 21-40 to interact socially, exchange ideas, share common interests, learn more about the area and engage in our community's future. Our membership involves just over 400 individuals and always encourages more to join!
Contact the Chamber
If you have any questions regarding the Chamber's educational programming, please contact Kaitlyn Molis.