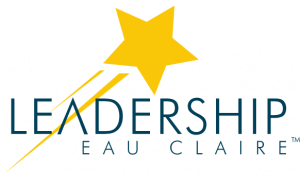 The application window for the Class of 2024 is closed.
What It Is All About
Leadership Eau Claire™ (LEC) combines leadership skill building with community education. During the nine-month program, participants get a bird's-eye view of the issues facing the community, begin developing the leadership skills necessary to assume leadership roles, and are exposed to involvement opportunities in the community. Leadership Eau Claire™ is unlike other programs because it provides a catalyst for community vision and change – it builds a better tomorrow for all of us.
How the Program Works
Participants attend a two-day opening retreat, seven one-day sessions, and a closing retreat over nine months.
Sessions
The eight one-day sessions are held on the third or fourth Thursday of each month from August through May from 7:30 a.m. to 4:30 p.m.
LEC Class of 2024 Program Days take place on the following dates:
Opening Retreat: Thursday, August 17 - Friday, August 18, 2023
Agriculture & Environment Day: Thursday, September 14, 2023
Government & Law Day: Thursday, October 12, 2023
Arts & Tourism Day: Thursday, November 9, 2023
History & Culture Day: Thursday, December 14, 2023
Volunteerism & Human Services Day: Thursday, January 11, 2024
Education Day: Thursday, February 15, 2024
Health & Quality of Life Day: Thursday, March 14, 2024
Business & Industry Day: Thursday, April 11, 2024
Weather Contingency Day (use if needed): Thursday, May 9, 2024
Leadership Eau Claire™ Graduation Day: Thursday, May 23, 2024
Each session offers a hands-on experience and a unique opportunity to interact with community leaders.
Click here for a list of this year's LEC class participants.
Retreats
The program begins with an overnight retreat in northern Wisconsin where attendees participate in several networking and team-building activities designed to demonstrate the dynamics of effective leadership. It concludes with a closing retreat where participants give a presentation to other class members on their group projects.
What Participants Will Gain
Many graduates find that this training taps something in them that they didn't know existed. Today, they are contributing to vital areas of the community including public office, business, arts, social services, and community civic organizations.
Participants will gain from Leadership Eau Claire™:
A far greater understanding and perspective of the community.
Knowledge of their personal strategies and how to utilize them.
Improved leadership skills.
Improved decision-making skills.
A new network of professionals.
Enhanced confidence.
Unparalleled learning opportunities.
A passion to improve our community.
Instills community trusteeship understanding.
What Employers Will Gain
Many employers derive multiple benefits from their investment in Leadership Eau Claire™. Often the involvement of their employees in LEC paves the way for future cooperative efforts.
The valuable training benefits employers in many ways. Leadership Eau Claire™:
Builds leaders that contribute to their organizations.
Identifies employees' strengths and how to work well with others.
Provides professional networking opportunities.
Helps employees develop a greater personal vision.
Offers exposure for companies.
Reinforces skills and imparts knowledge to participants.
Improves employees' vision for "big picture" thinking.
Provides a package of cost-effective, efficient training.
Enhances problem-solving skills.
Group Projects 
Leadership Eau Claire™ (LEC) participants are required to participate in a group project. The class is divided into teams, which throughout the year work with a community non-profit organization to complete a service project. The process is monitored by the LEC Executive Committee. Download a list of group projects.
For more information on Leadership Eau Claire, please contact Sarah Hughes, Education & Program Director.