Brad Pfaff Meet-the-Candidate Event
October 18, 2022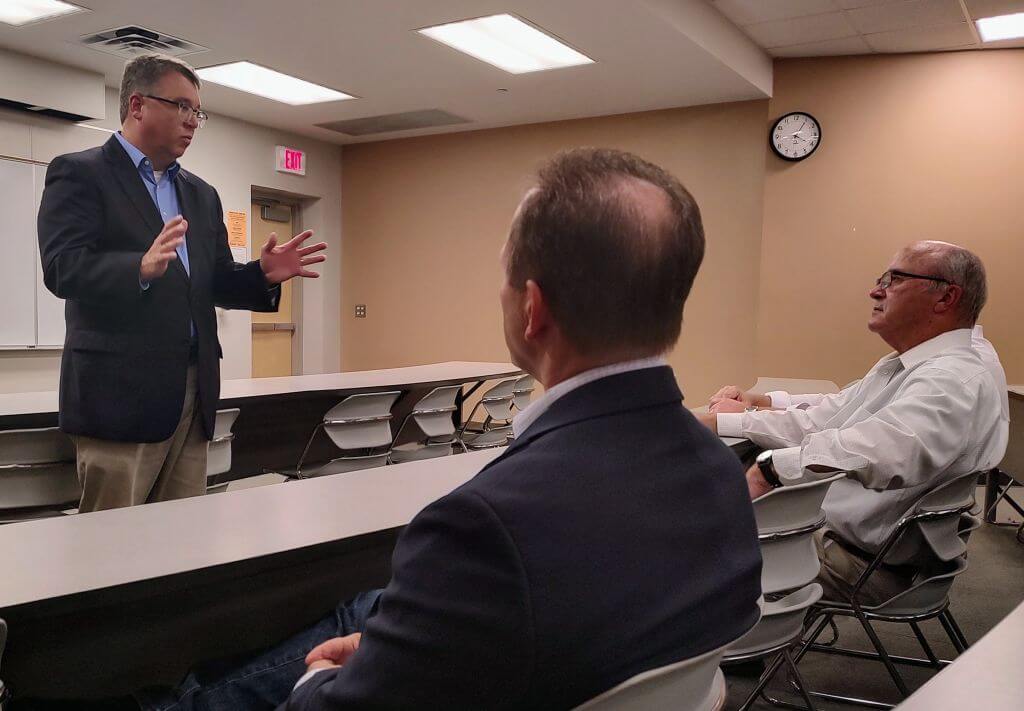 On Wednesday, October 5th, the Eau Claire Chamber of Commerce hosted a Meet-the-Candidate event with State Senator Brad Pfaff (Democrat). Pfaff, who is the current state senator in the 32nd district, is running for the Third Congressional District. The Third Congressional District is currently held by Congressman Ron Kind, who is not seeking reelection.
The Meet-the-Candidate event allowed local community members to meet and ask questions. Education and rural healthcare were common topics for questions. In response to questions on healthcare, Pfaff said he wants to work on reforming medicare reimbursement rates to help keep healthcare providers and services in rural areas. Pfaff also responded to questions on education, stating he hopes to reform the k-12 system to make it easier for students to earn college credits while in high school. On the state level, Pfaff is a proponent of eliminating Wisconsin's Personal Property Tax, which taxes businesses for items such as tables and chairs. A move he said will help small businesses financially.
During the event, Senator Pfaff stated the message of his campaign is "Community," and his campaign is focused more on local issues that affect people in rural Wisconsin communities. Pfaff also stated that if elected to Congress, he would want to be on the House Transportation Committee, House Agriculture Committee, and the House Budget Committee.
The Eau Claire Chamber of Commerce does not endorse candidates, but hosts several events to help inform voters about different candidates. The chamber is currently working on scheduling a similar event with Senator Brad Pfaff's opponent, Derrick Van Orden (Republican).
More information:
Pfaff appears at Chamber Meet the Candidate Event (WEAU 13 News)
The Chamber's Guide to the Fall Election (Eau Claire Area Chamber of Commerce)
Posted by Emily Johnston Governmental Affairs Internjohnston@eauclairechamber.org