Nov Eggs & Issues: Post Election Analysis with Charles Franklin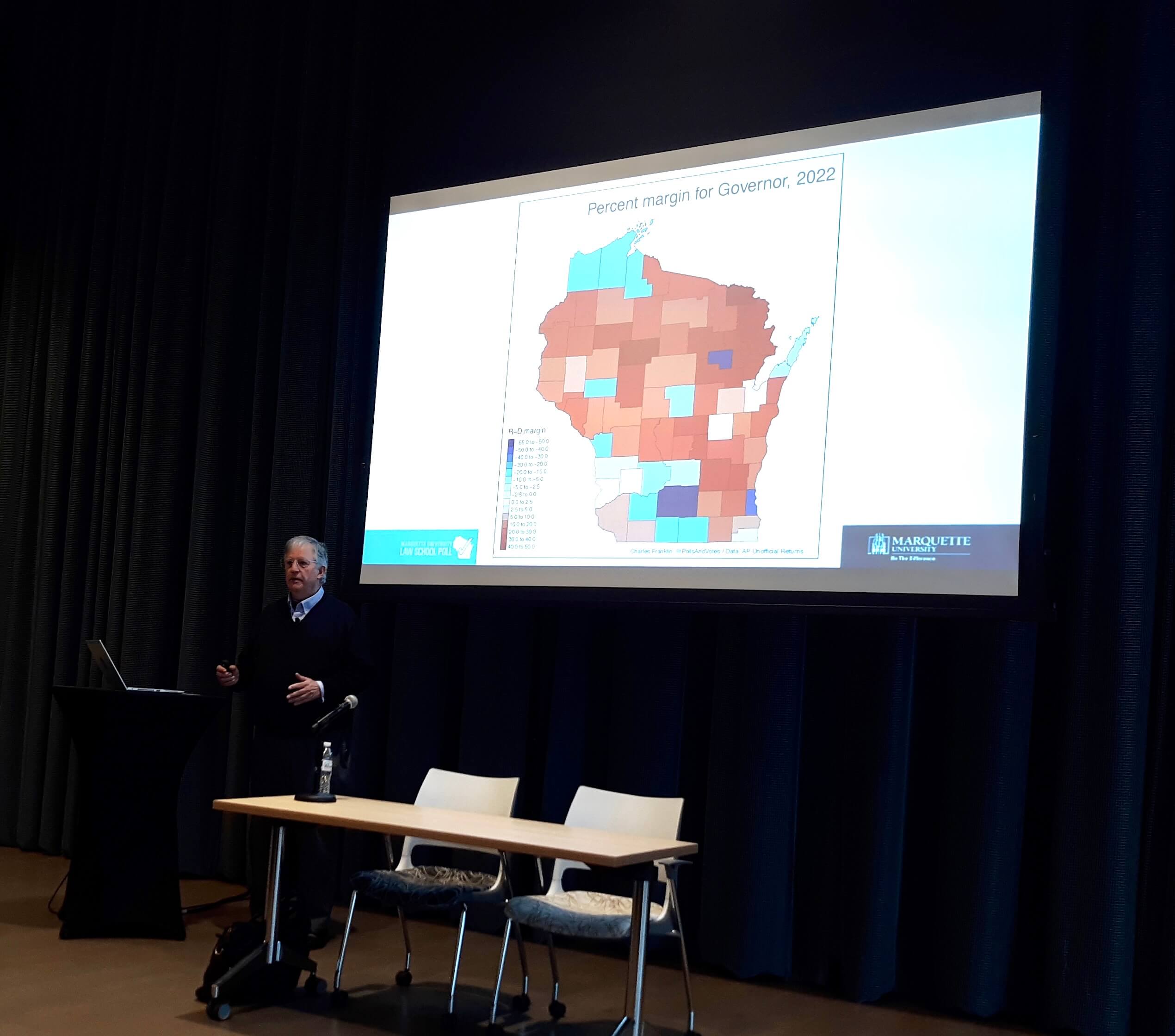 The November edition of Eggs & Issues featured a discussion on the results of the fall election and an analysis of what the polls got right and what they didn't. It occurred on November 17, at 7 am at the Pablo Center. The speaker was Charles Franklin, the director of Marquette Law School Poll at Marquette University Law School, as well as a professor at Marquette. This is the fourth time Franklin has done post-election analysis for the Eggs & Issues event.
Franklin started by explaining the Republican-Democrat percent margins for each country in Wisconsin for the Governor and Senate Race. Franklin explained how the eastern half of the state used to be very red while the western part of the state was generally democratic. Over the last 15 years though this has largely changed with the northern part of the state being red with pockets of blue around the larger cities. Two counties in the state flipped from Trump to Biden in 2020, as the Fox Valley has become more competitive. Franklin also found that counties with a higher population density are moving in a democratic direction.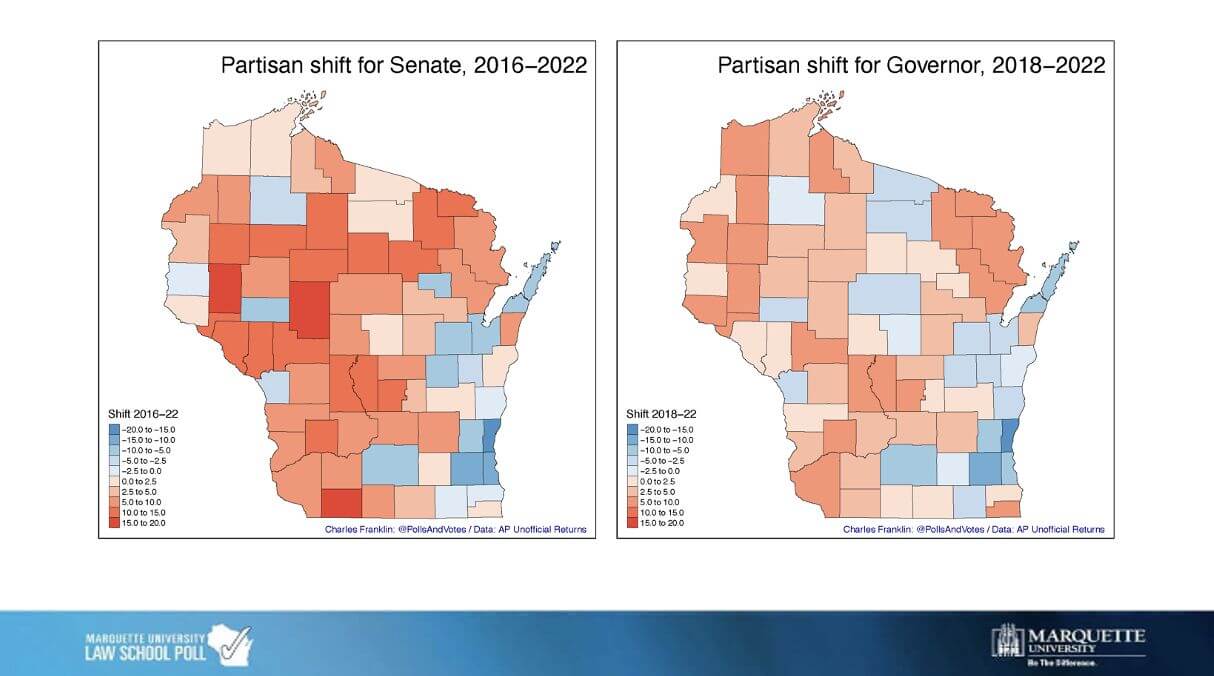 Next, Franklin talked more specifically about the Governor and Senate races. Franklin said the Governor's race was decided by a little over 3 percentage points while the Senate race had a 1% margin. In the Governor's Race, Tony Evers won re-election while in the Senate Race Ron Johnson won re-election. According to Franklin, the reason the state elected a Democratic Governor while also electing a republican Senator is because of how closely divided the state is, as well as the value of the incumbency.
Next, Franklin discussed polling from before the election and explained how accurate it was. In the Senate race, the Marquette polls had Barnes leading right after the primaries but as Johnson ramped up his advertising campaign he gained a lead over Barnes before the race tightened in late October/early November. Marquette's poll finished with Johnson at 50.4% and Barnes at 46.9%. In the Governor's race, the Marquette polls had Evers slightly ahead in mid-August with the race tightening up by the election. Marquette's poll finished with Evers and Michels in a tie at 48.6%.
Finally, Franklin explained where voters landed on issue concerns. In a poll of voters, inflation had the highest percentage of voters being 'very concerned' about, followed by public schools and crime. Looking at issue concerns by voter identification most issues that democrats are concerned about republicans are less concerned about and vice versa. Concerns about Coronavirus though, are down in republicans, independents and democrats.