November Connector: Middle School Tour
North Star Middle School Employer Tours: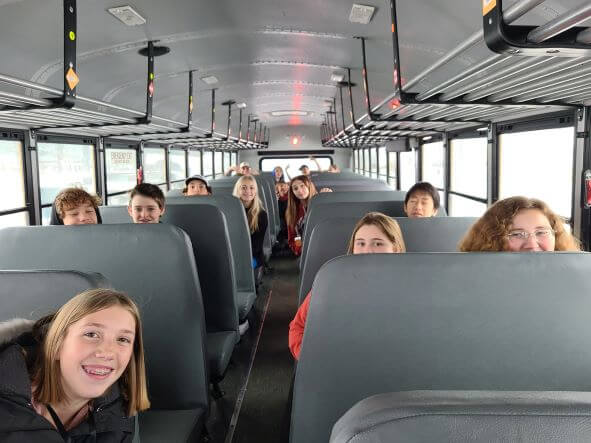 The Eau Claire Chamber of Commerce organized employer tours for Northstar Middle School. This event was a great opportunity for middle school students to start thinking about career opportunities and what they want to pursue in their life. We'd like to thank the companies that were a part of the tours: Mid-State Truck Service, Westconsin Credit Union, Minnesota Wire and Cable, Advantek, Grace Lutheran Communities, and Riverside Machine and Engineering. Each company gave students a chance to see different types of industries and possible career paths.
One of the companies said they appreciated,
"Watching the kids take an early interest in what is available for them when they graduate high school."
Mid-State Truck Services showed possible careers in mechanics, sales, customer service, and administration. This company can showed opportunities when it comes to the automotive industry. Mid-State Truck Services gave the students a hands-on experience with operations that occur at their company when working on trucks. They also provided the students an explanation of how students need to get their hands dirty and do hard tasks at work in order to be successful.
Westconsin Credit Union showed students careers in the financial industry. Westconsin Credit Union showed careers involving money management. Westconsin Credit Union offered an interactive experience with how they handle money and go through certain processes in different areas of the business.
Minnesota Wire and Cable allowed students to look into careers in manufacturing. The types of careers they showed students were production based, technician-based, and quality control. The students received a tour and an interactive demonstration on how certain operations are done. Students were allowed to work with samples and offered explanations of their products.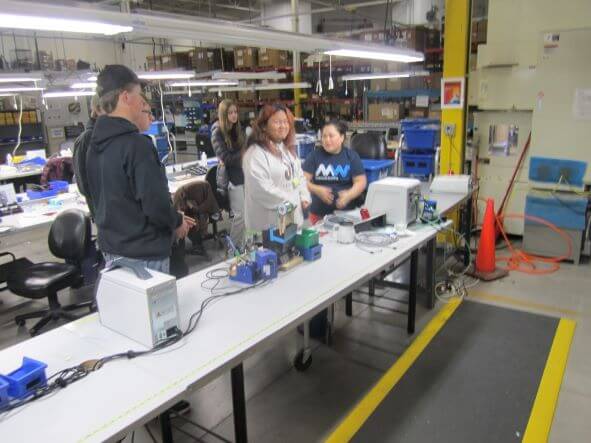 Advantek offered more opportunities for students to look into career in the engineering industry. Advantek showed career in quality technician, process engineering, innovation engineering, machinist, engineer managing, engineering technician, and machine operations. Students were given a tour of the Advantek production, machine shop facilities, and were given samples of products made by Advantek and were shown how they're used.
Grace Lutheran Communities showed students careers in healthcare. Students were given a tour of the facility and were given an interactive experience with tools commonly used in healthcare. Students were also shown common practices used with dementia related activities.
Riverside Machine and Engineering offered more opportunities for students to look in engineering careers. Riverside showed students careers as a machinist, as an engineer, quality control, and general labor. Students were given a tour, shown parts that were made by Riverside, and how they make parts for different industries.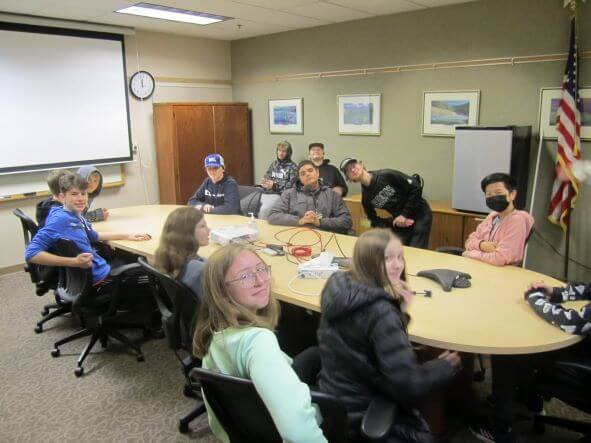 One of the manufacturing companies said they enjoyed,
"Introducing the kids to real world manufacturing"
The Chamber of Commerce is very happy the tours went well and we look forward to next employer tours. If you are interested in joining this opportunity check out upcoming dates for tours with South, Delong and Altoona Middle Schools.