Thursday, September 21, 2023
The Florian Garden Conference Center
5:00 - 7:00 p.m. - Reception on the patio with drinks and food
7:00 - 8:00 p.m. - Awards & program - Grand Trillium Ballroom
8:00 p.m. - Desserts and networking
Cost to attend: $65 for Chamber investors, $80 for non-investors, $40 for YPCV members (Young Professionals of the Chippewa Valley)
We invite you to join us on Thursday, September 21st at The Florian Gardens Conference Center for the 2023 Bravo to Business awards event as we honor outstanding area organizations for the significant role they play in driving the community's business and economic growth.
To be considered for one of these awards, the organization must be setting standards for excellence and innovation with their business practices and community involvement.
2023 Bravo to Business FINALISTS
The finalists for the Bravo to Business Awards represent a diverse range of industries and sectors, each making a significant impact on the economic landscape of Eau Claire.  These businesses have been selected based on their outstanding performance, community involvement, and commitment to ethical business practices.
The 2023 Bravo to Business finalists are the following:
Business of the Year:  50+ employees
Minnesota Wire & Cable
Royal Credit Union
Small Business of the Year: 1 – 50 employees
Atmosphere Commercial Interiors
Bauman Associates Ltd.
Cowboy Jack's
Ferguson's Orchards
Natural Health and Allergy
Emerging Business of the Year: Any business, operating for three years or less
Green Fleet
Natural Health & Allergy
Wisconsin Makers Market
Resilient Business of the Year: Open to all Chamber Investor businesses
Eau Claire Energy Cooperative
REACH – Regional Enterprises for Adults & Children
Young Professionals Best Place to Work: Open to all Chamber Investor businesses that employ individuals that are members of YPCV (Young Professionals of the Chippewa Valley).
Ayres Associates
Bauman Associates Ltd.
Chippewa Valley Technical College
Congratulations to our 2023 finalists!
2022 Bravo to Business Award Winners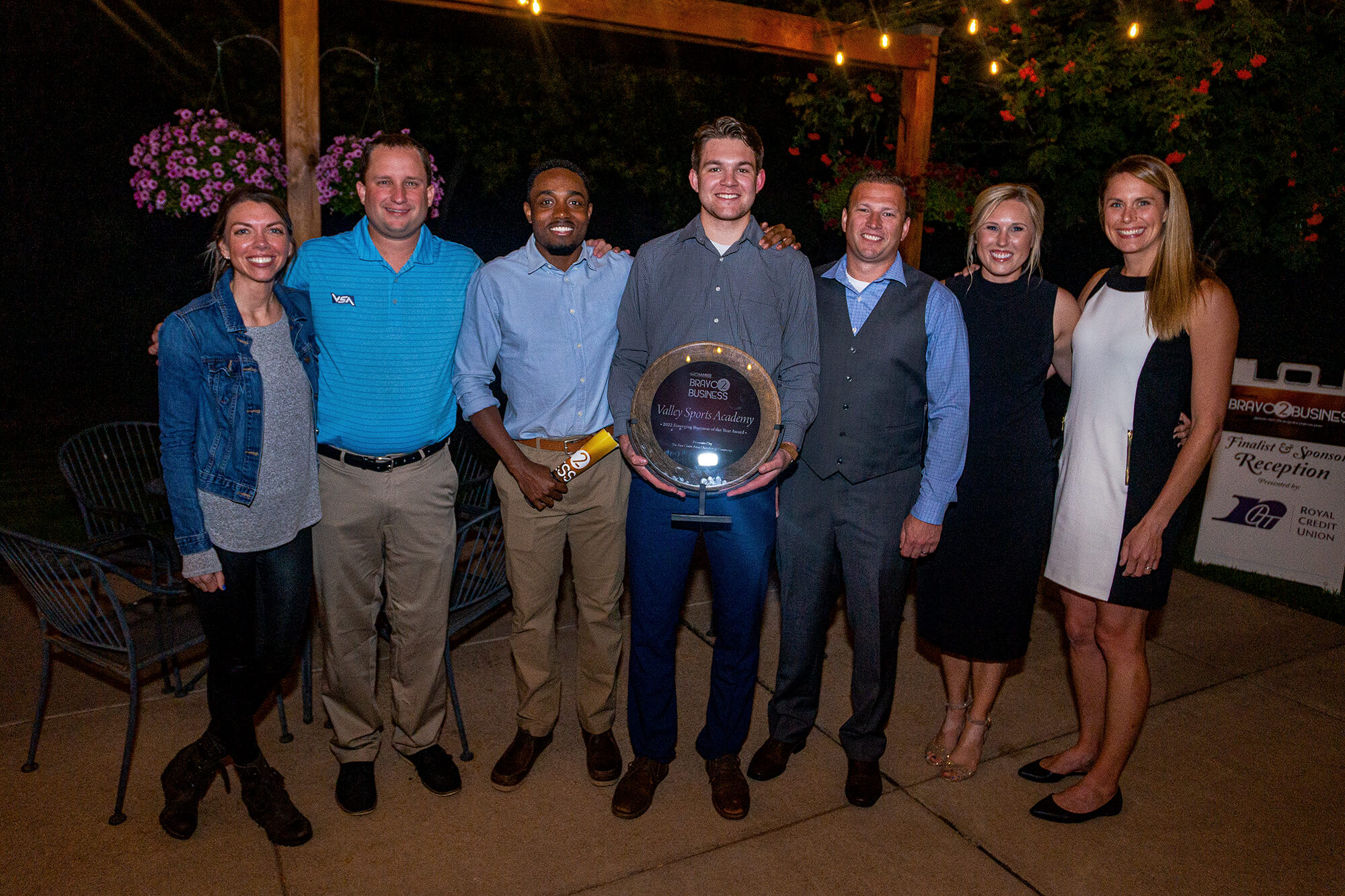 The Valley Sports Academy team, winner of Emerging Business of the Year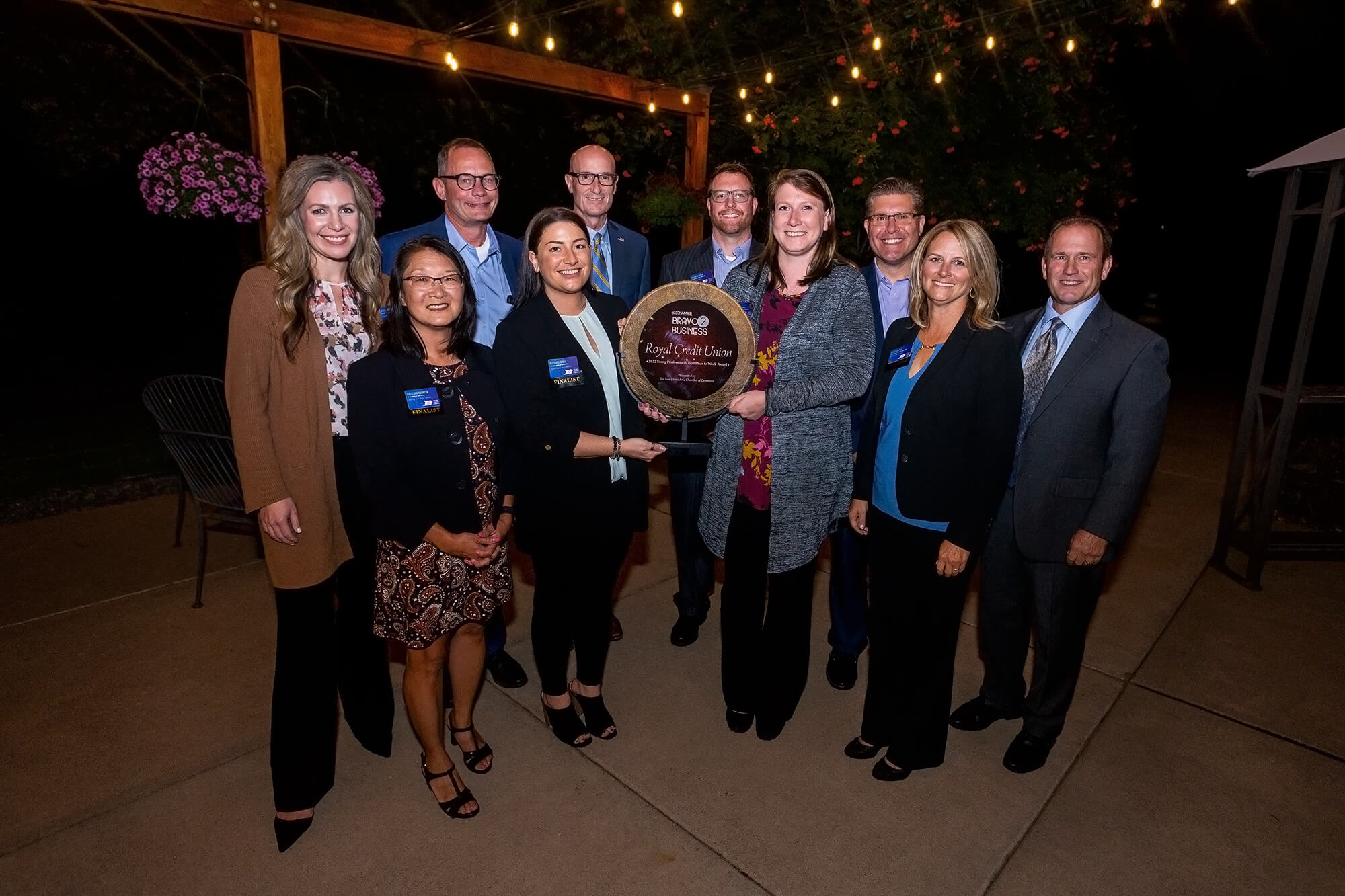 Young Professionals Best Place to Work award winner, Royal Credit Union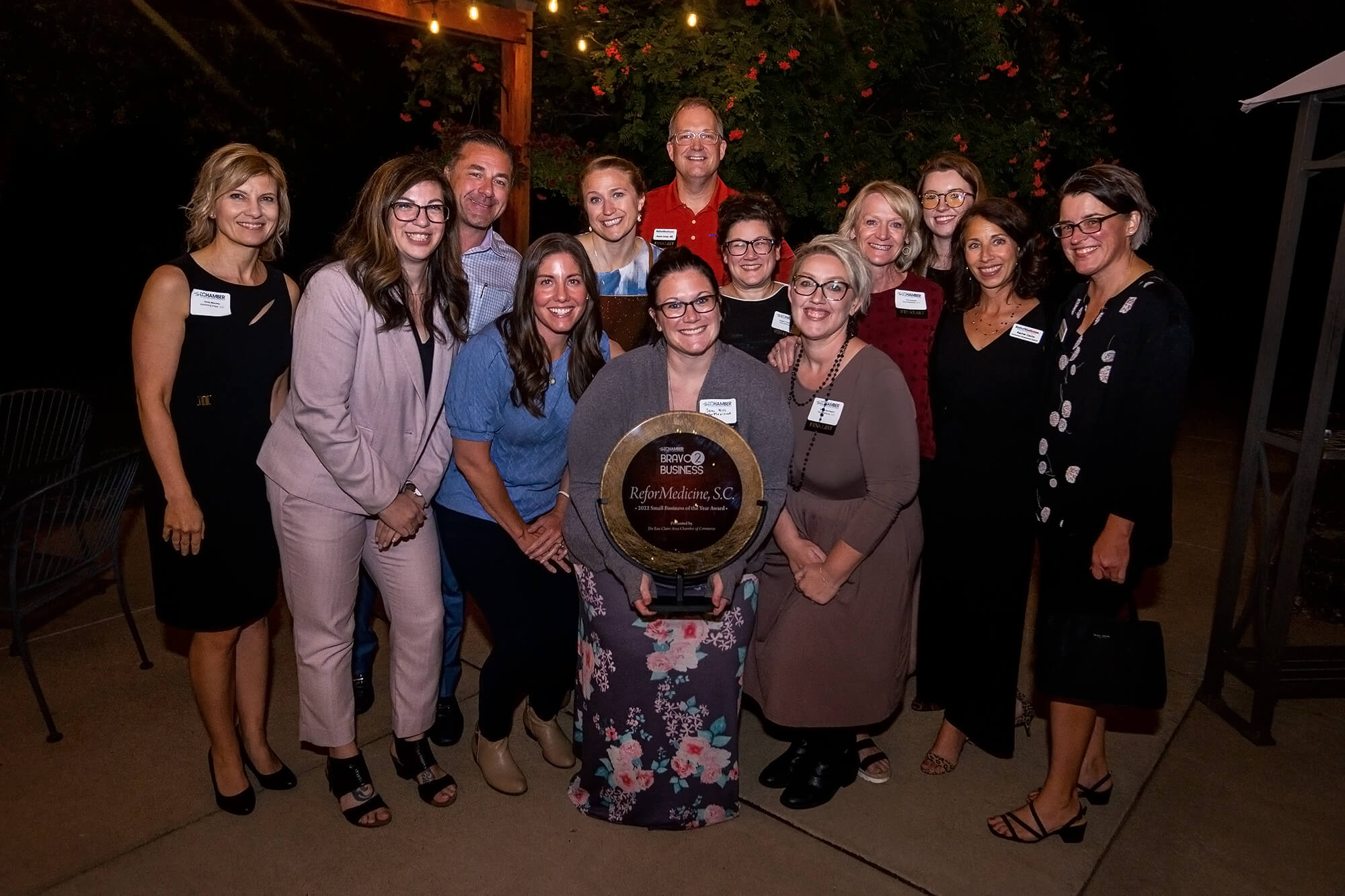 Dr. David Usher and the team from ReforMedicine, S.C., winners of the Small Business of the Year award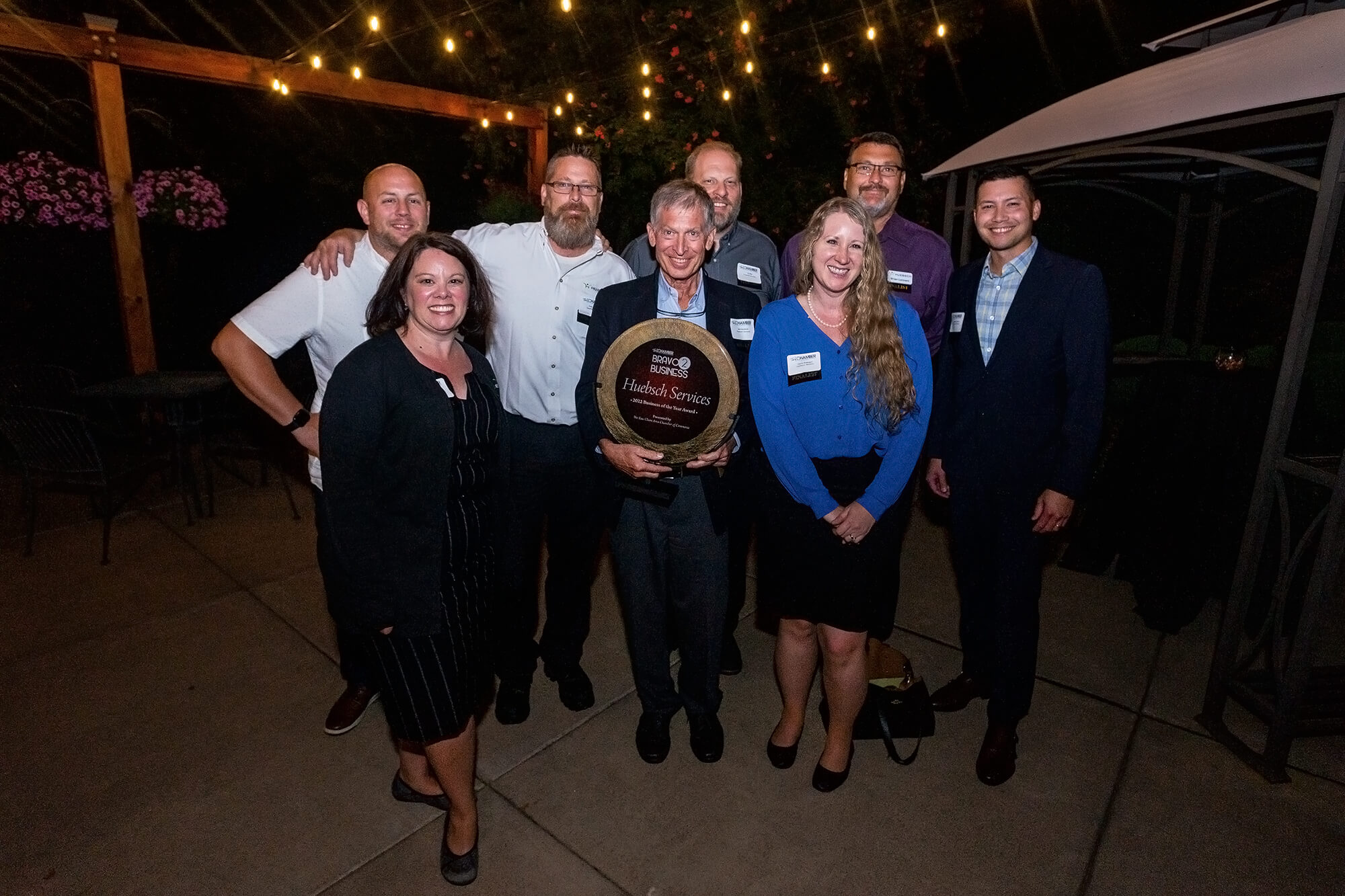 Business of the Year award winner, Huebsch Services