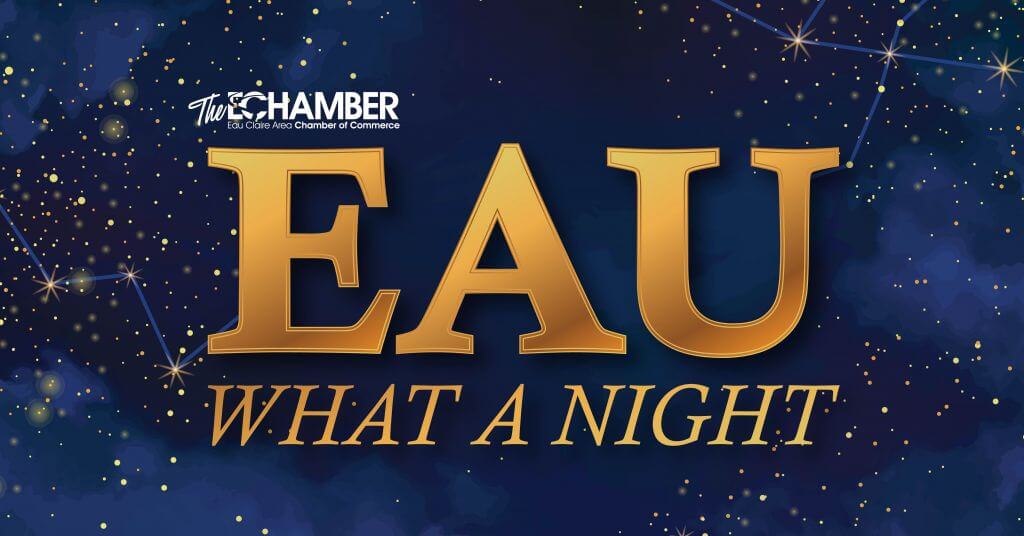 Thank you to all that attended Eau What a Night on Wednesday, January 25th.  With over 650 people in attendance, this event provided the perfect setting for a night of networking, celebrating the Chamber's past year and honoring four outstanding Chamber investors/volunteers.
Congratulations to the following individuals for the awards they received that evening:
Public Employee of the Year 

Terry Weld – City Council President, City of Eau Claire
Outstanding Young Professional of the Chippewa Valley
Hannah Connor – Chippewa Valley Technical College
Glassbrenner – Klinkhammer Spirit Award 

Ryan Ludy – Prevail Bank
Outstanding Chamber Volunteer of the Year
Aaron Libner – Coulee Tech
HIGHLIGHTS FROM EAU WHAT A NIGHT 2023
SAVE THE DATE!
January 24, 2024
We hope you can join us!
Thank you to our Sponsors:
Frandsen Bank & Trust
Heartwood Resort
Imagineering
Northwestern Bank
Prevail Bank
Ruder Ware, L.L.S.C

Studier Insurance Agency
von Briesen & Roper, s.c.

WESTconsin Credit Union
WIN
Wipfli