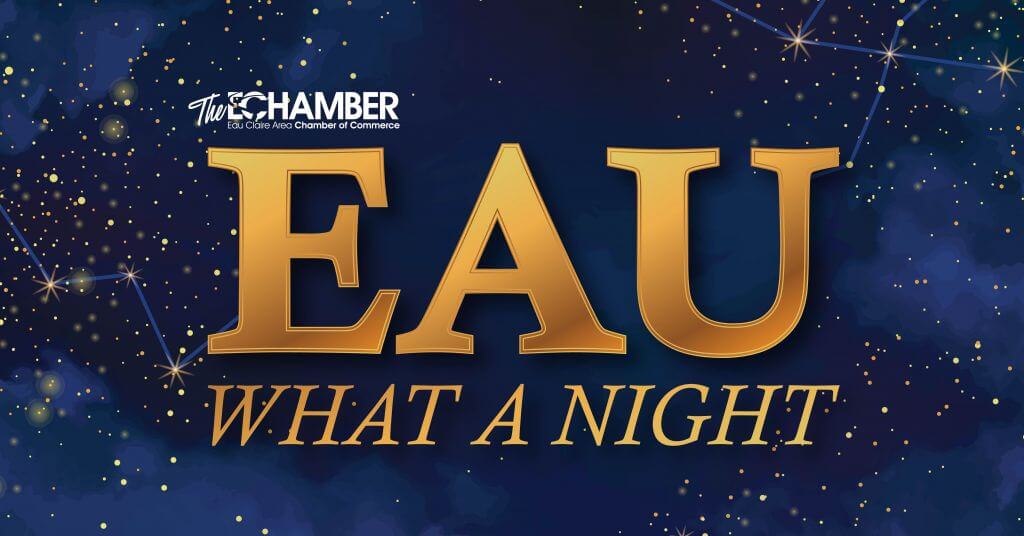 Everyone's favorite Chamber event is back at the Pablo Center at the Confluence in 2023!
REGISTRATION IS NOW OPEN!
Wednesday, January 25, 2023
Opening Cocktail & Hors d'oeuvres Reception - 4:30 - 7:00 p.m.
Entertainment - 7:00 - 7: 30 p.m. - Featuring the Wire Choir
Program & Awards - 7:30 - 8:30 p.m.
After Party - 8:30 - 10:00 p.m. - Featuring DJ Moses
The Pablo Center at the Confluence
128 Graham Avenue, Eau Claire, WI
Cost to attend: $90 for Chamber Investors, $45 for Young Professionals Members
Early Bird Pricing: $75 (be sure to register before December 31, 2022)
We invite you, your staff members and guests, to join us for a night of honoring, networking and celebrating!
Three years ago, this event was held for the first time at the Pablo Center and nearly 800 Chamber investors were in attendance.  We are thrilled to be back at the Pablo this year for an event that promises to be even bigger and better!
If you missed Eau What a Night 2019, here are some highlights from the evening:
UNTIL EAU WHAT A NIGHT 2023!
Thank you to our Sponsors:
Frandsen Bank & Trust
Imagineering
Northwestern Bank
von Briesen & Roper, s.c.
WIN
Wipfli