All Eau Claire Area Chamber of Commerce investors are invited to use the Chamber logo on their website stating that they are a proud investor. This is a good way to indicate to consumers and the public that you support both the Chamber and your local community.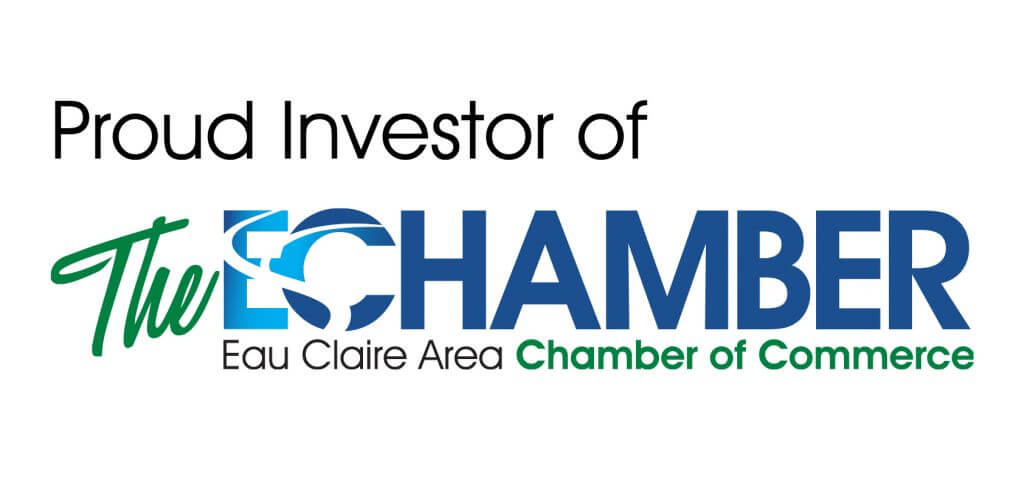 Please note that the Chamber owns all rights to its logo and all uses must adhere to logo guidelines. Before any use, please review the guidelines below:
Logos can only be used by Eau Claire Area Chamber of Commerce investors in good standing or approved media outlets.
The Chamber logo must be used in its entirety. It cannot be altered, bent or rotated or disproportioned (made taller or wider than it originally exists).  The logo can be printed or displayed in its original colors, or in all black or reversed out in white. (Provided upon request).
The Chamber reserves the right to deny any usage if it does not support our mission or brand.
Investors may use the Chamber logo only as a sign of membership, not as an endorsement.
All online uses of the Eau Claire Chamber's logo should link to https://www.eauclairechamber.org/
Please follow the links below to download high resolution versions of the Chamber logo suitable for use in print and web publications.